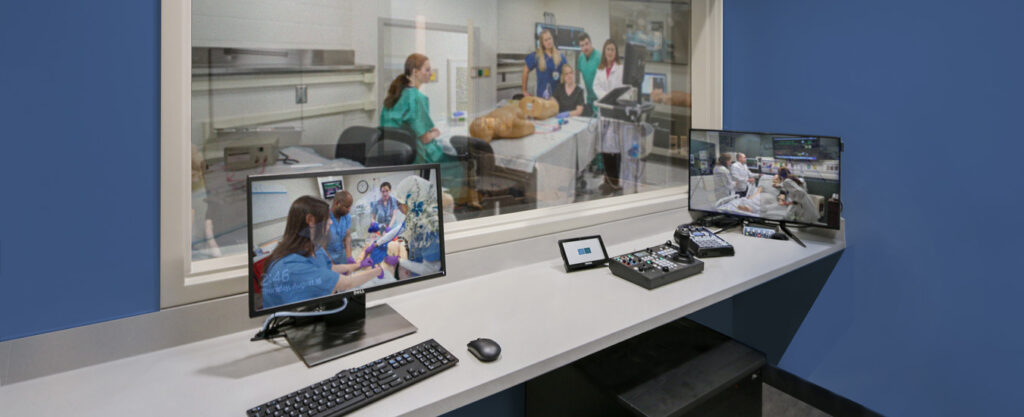 The convergence of AV & IT in the healthcare field have increased both opportunities and demand from patients and medical staff. Whether the need is creating a great experience for patients & visitors or functional space for training & collaboration, there's a great AV technology solution that is sure to improve, impact and impress.
TELEHEALTH SOLUTIONS
Telehealth connects a smaller rural hospital or mobile healthcare vehicle to a larger urban hospital, providing better options to increase patient access to physicians and improve levels of care while reducing cost for the organization.
DIGITAL SIGNAGE
AV technology is essential in creating an environment that welcomes, informs and directs your guests and patients. Digital Signage provides wayfinding and custom message options. Displays can also integrate with a Life Safety System – directing visitors in an emergency.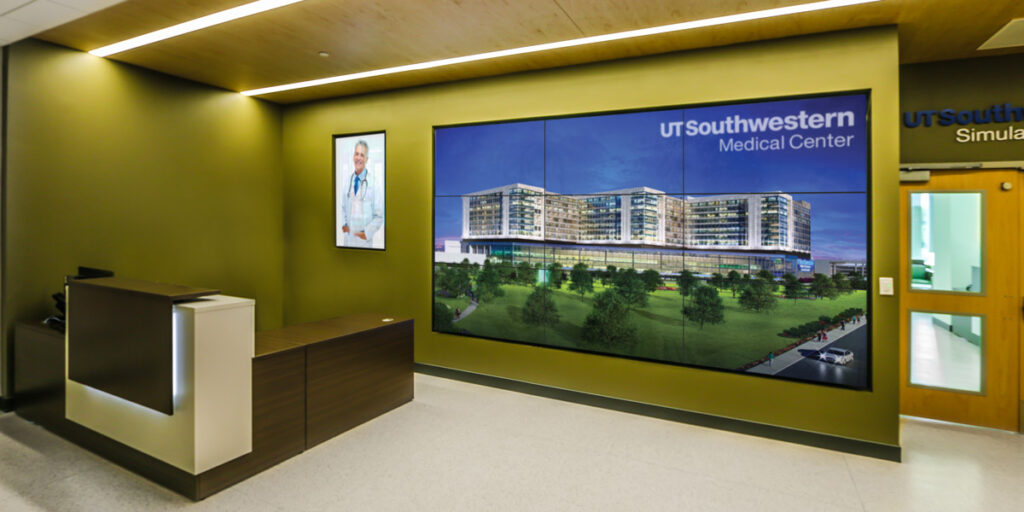 LIFE SAFETY
In the event of an emergency, your Digital Signage, Voice Evacuation and PA Systems can combine to create a robust Life Safety System. This provides audible and visual messaging that increases safety for the occupants of your building and campus as well as adheres to new fire code regulations.
VIDEO CONFERENCING
AV technology has eliminated the miles between doctors, specialists and patients. Today's solutions enable a doctor on one side of the globe to meet directly with a specialist and share high-resolution scans to discuss in real-time – vastly improving patient care.
PATIENT ROOMS
A Sound Masking System promotes patient privacy and positive HIPPA surveys while 4K displays can toggle between in-room entertainment and a high-resolution monitor to view a patient's scans or x-rays.