Austin, Texas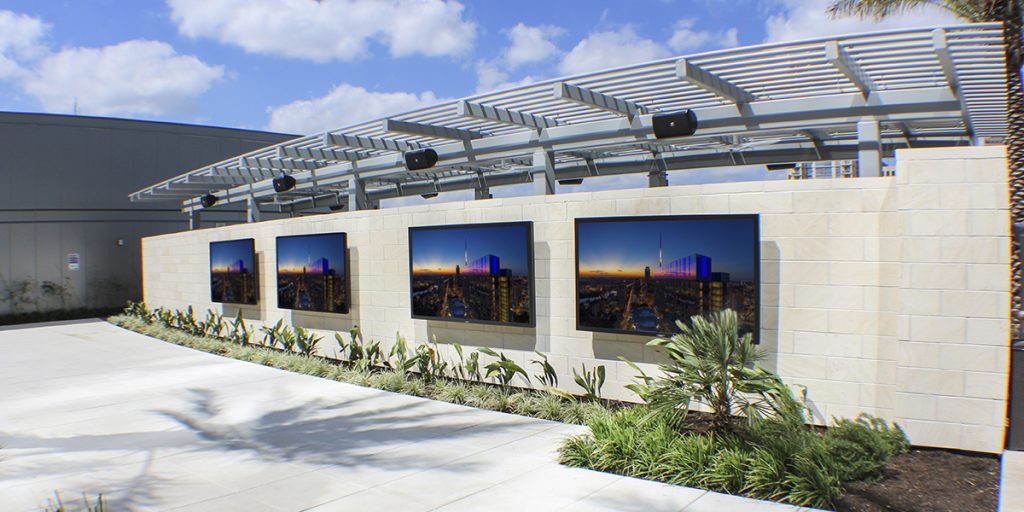 The world's largest Fairmont Hotel was recently completed in Austin at 37 stories and 1.4 million SF. To create a great experience for their guests, the hotel required an AV system that was adaptable to their various functions.
Features
55" HD displays with touch overlay provide digital signage and wayfinding capabilities
Room scheduling panels outside of each meeting space display each room's schedule
HD ceiling-mounted projector in lobby exhibits custom signage and logos on lobby floor
84" outdoor displays with waterproof cases provide entertainment to pool-side guests
Meeting room functions are controlled via touch panel or iPad
Flush-mounted speakers provide even sound coverage while maintaining a low profile
Elevator cabs are fitted with HD displays to stream digital content
Participants
Owner: Manchester Austin, LLC.
Consultant: Wrightson, Johnson, Haddon & Williams, Inc.
AV Contractor: Ford Audio-Video Systems