Focus On What Matters
AI-enhanced security helps shift your operator's focus and attention to where it matters most. Our video, cloud, and access control solutions seamlessly integrate across an entire video security system to provide the right information at the right time, so decisive action can be taken quickly.
Emergency Notifications
When seconds count, are you prepared? An Emergency Communications System (ECS) ensures rapid communication around your campus, directly with your staff and visitors, from one centralized control point.
AI Assistance
Artificial Intelligence (AI) enhances your building safety without the need for additional security staff, including rapid temperature screening, occupancy monitoring, face mask detection, contact tracing, as well as facial and license plate recognition.
Video Surveillance
AI-enhanced cameras provide high- resolution detail used with video management software to speed comprehension of captured video surveillance and response time.
Access Control
Badging systems provide the front line for access control that functions with magnetic locks, biometrics, video verification, and visitor management to ensure the safety of your building occupants.
Communication Stations
Ford designers use high-quality digital paging equipment, to ensure important announcements are understood. Each digital mic station is a monitored network appliance, that brings confidence it is ready when you are.
Cloud Services
Cloud services enable remote access to your system from anywhere using a browser or mobile app. Multiple sites are accessible from one centralizedmonitoring location.
Latest Security and Paging System Projects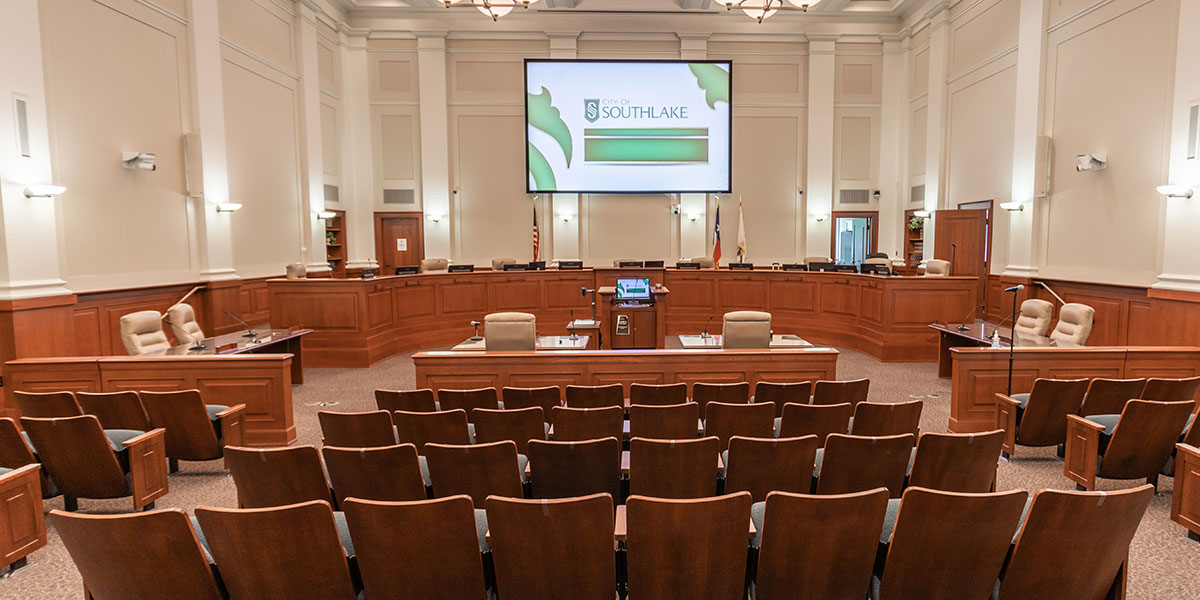 Southlake, Texas As the municipal hub for the City of Southlake, the area features a variety of government headquarters and offices requiring diverse AV …
Read more