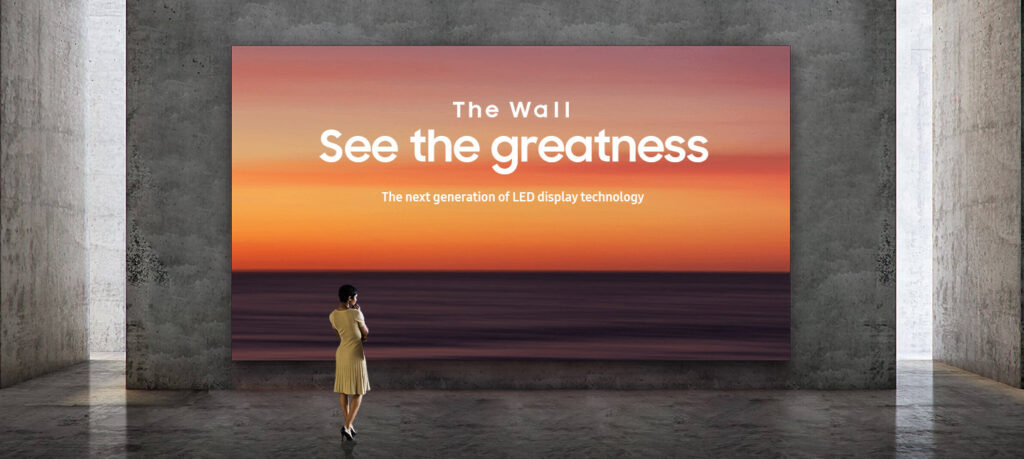 Introducing the next great innovation. Introducing The Wall Professional.
Greatness is something many aspire to, but few achieve. True greatness is the result of years of hard-won breakthroughs, meticulous attention to detail and a never-ending desire to inspire. With a history of greatness, Samsung has once again added to our legacy.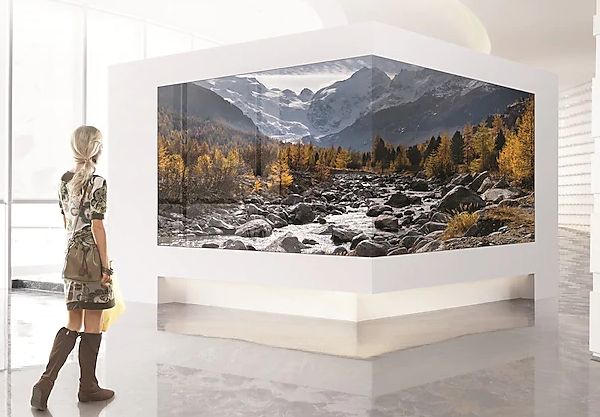 Greatness like no other.
The Wall Professional is a professional-level video wall solution unlike any that you or your clients have seen before. With leading-edge technology and sophisticated design, The Wall Professional delivers unsurpassed beauty and impact.
The greatest picture requires the greatest technology.
The key to The Wall Professional's brilliance and greatness is MicroLED technology. MicroLED technology features micrometer scale LEDs, and delivers incredible definition with exceptional durability. It eliminates the need for color filters or backlight, while still providing a superior viewing experience.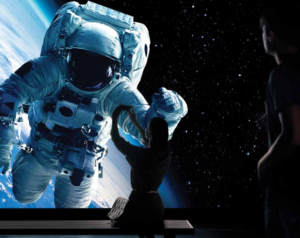 Greatness comes in many forms.
An exceptional choice for the most exceptional of places. Enjoy the creative flexibility of modularity with the ability to customize The Wall Professional to a variety of sizes and designs according to spatial needs and aesthetic desires. The modular formation of The Wall Professional gives creative flexibility to customize the design of the display according to spatial and aesthetic needs, breaking free from the restriction of the standard 16:9 screen format. With a matte surface and slim depth, The Wall Professional becomes a bold and sophisticated centerpiece that demands attention.
Appreciated everywhere.
High-end retail store. Executive boardroom. Hotel lobby. Stadium VIP suite. Luxury residence. The Wall Professional brings greatness to any environment. It will bring greatness to yours.