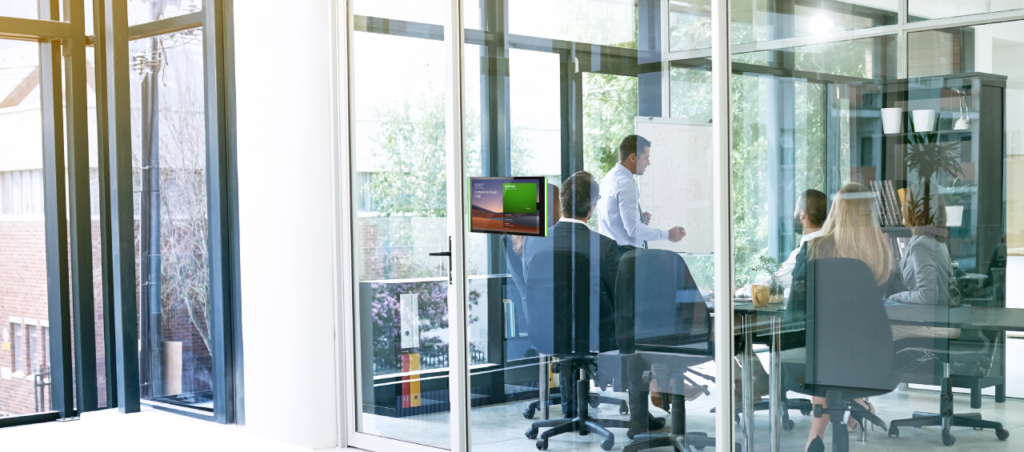 Microsoft Teams Panels provide a native Microsoft Teams experience throughout your workday—from booking spaces to holding meetings. Everything at your fingertips, from floor plans and catering to concierge service and support.
Benefits of Microsoft Teams Panels
View space and meeting details
Reserve spaces
View upcoming reservations
Identify availability status
View floor plans for nearby availability and booking*
Occupancy data integration*
Overcapacity warning*
Room check-in*
*Upcoming features
Find your ideal room scheduling solution from an unequaled selection of options
Room Availability Indicators
Illuminated signage makes it easy to find the right space at the right time.
PoE Occupancy Sensors
Communicates via network to instantly update room status.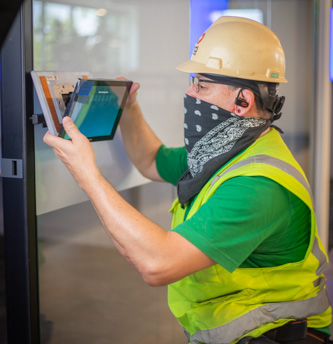 Ford AV Features & Benefits
Ford AV is a leading global Microsoft Teams Rooms integrator that brings professional, world-class design, installation, and service. From huddle rooms to auditoriums, Ford AV certified Microsoft engineers design professional audio and video systems that work with Teams Rooms of any size.
Provides a designed, installed and service-supported solution
Is a leading global Microsoft Teams Rooms certified integrator
Has designed and installed thousands of web conferencing rooms around the globe
Contact Ford AV For Details
Ford AV is a Microsoft Teams Rooms Managed Services partner providing world-class end-to-end Microsoft integration. To learn more about how Microsoft Teams or how their Room Panels may benefit you, complete this form.