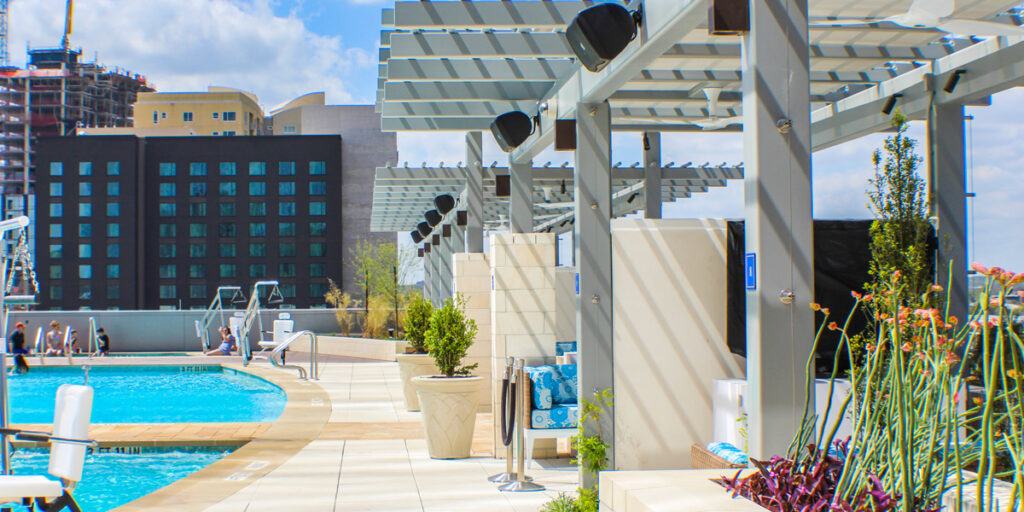 The world's second largest Fairmont Hotel opened its doors in downtown Austin on March 5, 2018. Towering over the city at a whopping 37 stories, the resort also features five restaurants and bars, a huge outdoor pool, full service spa, fitness center, 140,000 square feet of event space and direct access to the Austin Convention Center via the Red River Canopy Walk. Of course, in such a mega-sized hotel AV plays a critical role in making sure that communication with guests does not suffer under the facility's own weight.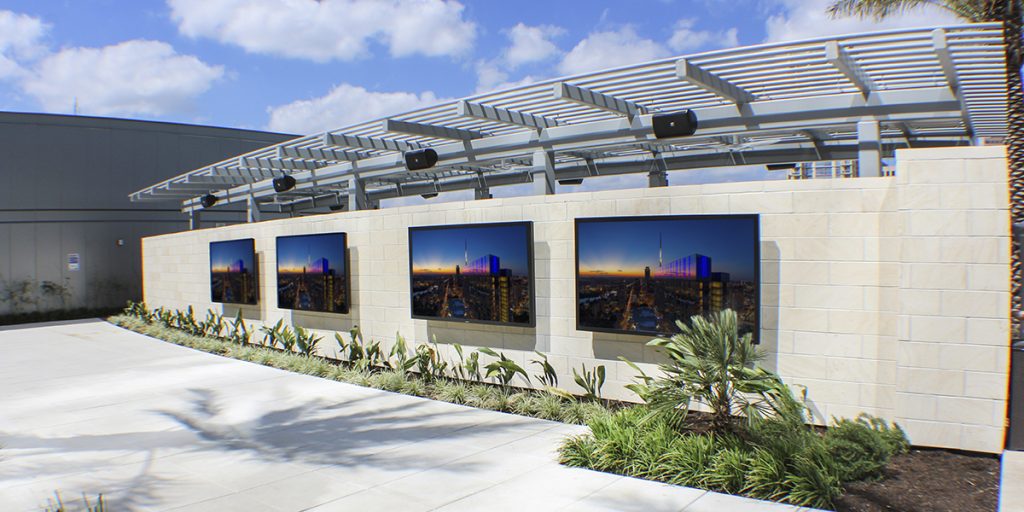 One of the ways that Fairmont's state-of-the-art AV network combats this problem is by providing a comprehensive and interactive wayfinding system via numerous 55" HD displays both indoors and outdoors. 37 floors up the hotel houses the largest pool in downtown Austin with sweeping 360 views of the city. In case that was not enough, 84" outdoor HD displays with waterproof casing provide entertainment to pool-side guests. Even the elevators up to the pool are fitted with HD displays to stream digital content. Finally, the lobby features a ceiling-mounted projector that casts custom signage and logos onto the floor as well as a full live music set-up that pays homage to the city's history as the "Live Music Capital of the World" with daily performances.
For their more business savvy guests, the hotel boasts room scheduling panels outside of each meeting space that display that day's reservations. Inside, meeting room functions are controlled via a simple touch panel or iPad and flush-mounted speakers provide even sound coverage while maintaining a low profile.