Orlando, Florida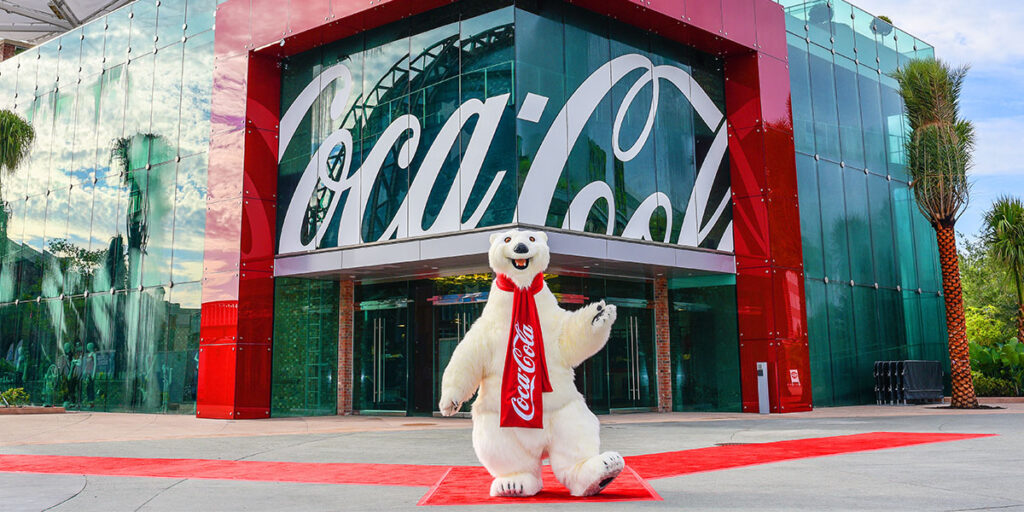 The Coca-Cola Store at Disney Springs is the flagship retail location for the Coca-Cola Company. In order to differentiate from the other retail experiences in the area, Coca-Cola decided to showcase a technologically driven interactive experience that would be a social media sensation.
Features
Audio system is separated into dedicated zones to differentiate output, including music, commercials and ambient sounds throughout the three-story complex
HD displays showcase commercials and music videos
34' wide video wall comprised of ultra-thin bezel LCD displays in the retail area
Specialized lighting projectors, LED strip lighting and a lighting program combine to create a simulated Aurora Borealis in the Polar Bear Experience
Touch-screens provide user interactive content in the waiting area
Participants
Owner: The Coca-Cola Company
Architect: Baker Barrios
General Contractor: DPR Construction
AV Contractor: Ford Audio-Video Systems
Come with Ford AV as we take an exclusive sneak peek into what makes the Coca-Cola Retail experience immersive and truly memorable.
After working with the Coca-Cola store in Las Vegas and the World of Coca-Cola museum in Atlanta, Ford AV had the opportunity to help officials plan their new adventure in Disney Springs at the Walt Disney World Resort.
"Coca-Cola engaged us with a design-build contract in 2014, so we were part of the design team helping make their ideas a technical reality," says Michael Burton, Senior Account Manager.
This design-build project features a ton of new technology. "There are very high expectations for all the technology in this project since it is located on a Disney property," Burton explains.
The systems include a distributed AV system that features curated music videos throughout the first and second floor retail areas. The project also features interactive kiosks and a 12-display unique video wall at the beverage bar on the roof deck.
The second floor includes a special attraction where customers have the opportunity to take a picture with the Coca-Cola polar bear. The area will have a 1×18 video wall attracting customers to the experience, an interactive touchscreen and two large 70" displays offering fun facts about the polar bears, and a custom acrylic floor with video displays that will allow guests to see arctic creatures swimming beneath them. The entrance to the famous polar bear will be brought to life with a show control system featuring LED lighting, FX lighting, audio, video and an LN2 fog machine.
"It has been an exciting opportunity to translate the Coca-Cola design team's creative vision into an engaging technological experience," Burton adds.