Houston, Texas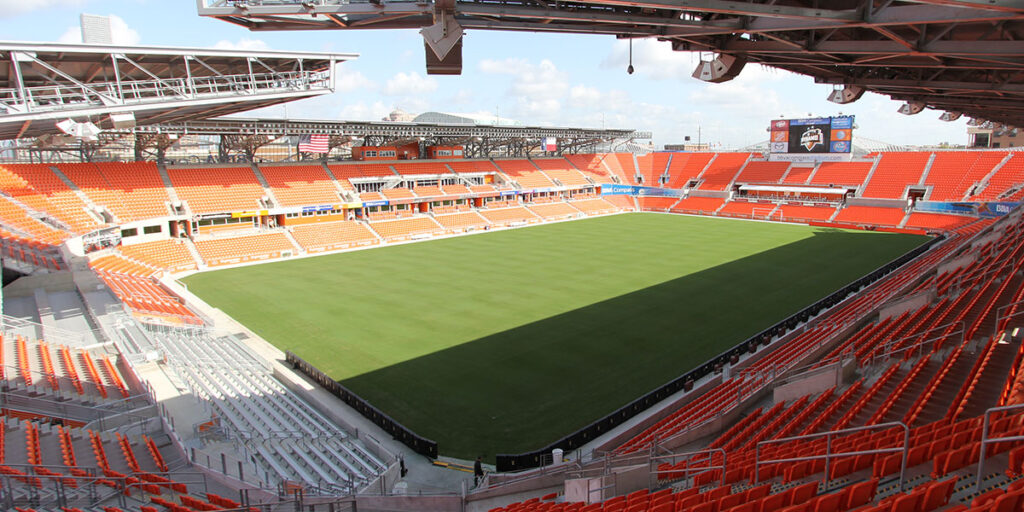 The stadium required an AV system that had multi-purpose capabilities. It has extensive high-quality systems that assist officials with live broadcasts.
Brock Jessel takes us behind the scenes at BBVA Stadium to show how they provide an entertaining game day experience.
Features
Distributed stadium-wide, high-output speaker system was installed with more than 90 speaker locations throughout, a large DSP system and numerous stand-alone AV systems installed in team stores, ticketing areas, clubs, corridors, and press rooms.
The stadium has an HD video production suite with HD cameras, broadcast switching system, video routing system, slow motion system, character generator, and intercom communication systems, as well as CATV distribution to over 200 TV locations.
There is 250,000 feet of broadcast cabling infrastructure and connectivity for TV and radio broadcasting use and a coaching intercom system throughout the stadium.
Participants
OWNER: AEG
ARCHITECT: Populous
GENERAL CONTRACTOR: Manhattan Construction
CONSULTANT: WJHW
AV CONTRACTOR: Ford Audio-Video Systems, LLC