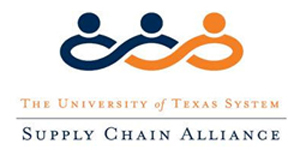 Ford Audio-Video Systems , LLC –  UT Supply Chain Alliance Preferred Supplier Agreement
---
Products & Services Available:
Ford Audio-Video Systems, LLC (Ford) is a leading provider of cutting-edge AV technology equipment and system solutions. For over 50 years we have provided our services to local/state governments, educational institutions, and commercial businesses nationwide. We provide the most innovative and highest quality AV solutions to meet our customer's project requirements. Ford offers a full spectrum of services from the initial project concept, system design, engineering, installation, service , and ongoing support.
Ford routinely works on projects that include distance learning, lecture capture, AV over IP, integrated touch control, room scheduling, video conferencing, interactive video displays, wayfinding, digital signage and many more. Ford has built a our 50-year reputation of safely completing complex technology projects on time, on budget, and with satisfied end users.
Ford is grateful for the opportunity to continue our partnership with the University of Texas Supply Chain Alliance under PSA Contract # UTSSCA5323. We look forward to nurturing strong relationships with UT Alliance member institutions and affiliates in supporting any of their AV system requirements.
Whether you're in need of a fully designed AV system or equipment to upgrade/repair your current systems, Ford can provide top quality solutions and best value prices to ensure your AV systems are working as efficiently as possible. With fully staffed locations in Dallas, Austin, San Antonio & Houston we can efficiently meet your needs anywhere throughout Texas.
PSA # UTSSCA5323 Contract Pricing:
Ford offers the latest technology high-quality equipment from over 150 of the AV industries leading manufacturers. As vendor pricing is consistently changing, please contact Ford to secure a current price quote compliant with PSA # UTSSCA5323
Ford AV – PSA# UTSSCA5323 Vendor Product Price List – Effective 230103
PSA # UTSSCA5232 Service:
Ford's Technical Support staff brings decades of AV technology experience to every service and maintenance request to ensure your systems are back up and running quickly. Please contact us to see how we can keep your organization's communications moving forward.
With thousands of our AV systems in operation daily nationwide our Technical Support team is available 24/7/365 to ensure any potential downtime is kept to a minimum.